FILL OUT THE FORM TO SEND AN EMAIL

BE EGOSMART
The wall plate has evolved. EGO SMART goes beyond pure aesthetics to become a functional and interactive element of the home. With all the appeal of a traditional Gewiss wall plate, EGO SMART has an additional coloured LED light perimeter illumination
system and an integrated graphic display.
The perfect interface between you and your home.
DISCOVER EGO SMART
A unique range for every style.
The ChoruSmart range is designed for perfect harmony between the plates and button keys, with pure lines and timeless elegance. The colours match all environments and the most contemporary decor and design trends. A choice of glossy or matt finishes creates unexpected light effects to make every interior style unique.
DISCOVER OUR PLATES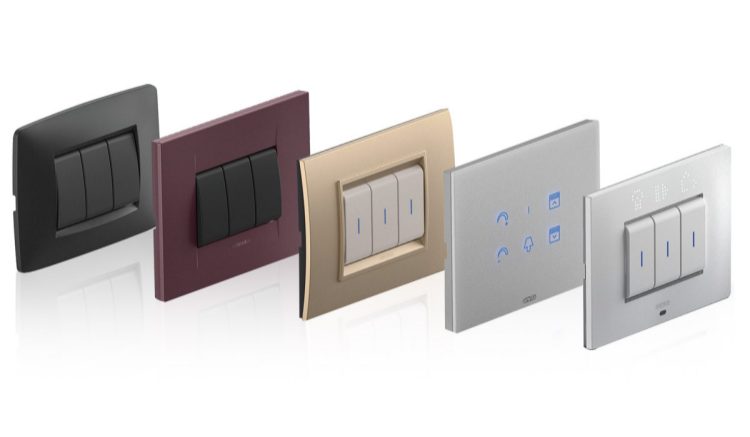 Design and technology in 5 steps
Design your home electrical system with GEWISS solutions. A complete offer to serve every need.
CONFIGURE YOUR ELECTRICAL SYSTEM