FILL OUT THE FORM TO SEND AN EMAIL
GEWISS has redesigned two series of low voltage energy management products, QDX distribution boards and MSX moulded case circuit breakers.
Comprehensive, integrated solutions that cover all aspects of energy distribution reliably, efficiently and safely. From planning and design, to monitoring and control, from software to hardware–a wide range of products has emerged to suit any type of requirement.
QDX boards have been redesigned with wider and deeper dimensions, as well as improved accessibility and easy-to-disassemble frames and front sections, which can be independently secured. The standardisation of internal accessories also facilitates quick and accurate installation of modular switches. The 3 renewed versions (QDX 630 L, QDX 630 H and QDX 1600 H) are commensurate with every application need.
MSX moulded case circuit breakers provide safety and reliability in circuit protection and isolating up to 1600A. The 5 available versions (MSXc, MSX, MSXD, MSXE, MSXM) make the range ideal for every application and provide for every type of function and requirement.
BENEFITS OF GEWISS PRODUCTS FOR ENERGY MANAGEMENT
PROTECTION OF PROPERTY AND PEOPLE
Each GEWISS system is designed to work safely by protecting the environment in which it is used and all personnel involved in operation and maintenance.
RESISTANT, CUTTING-EDGE PRODUCTS
Each product meets the needs of a constantly evolving market and is made with robust materials to meet any service needs.

SERVICE CONTINUITY SAFETY
Relying on GEWISS products makes it possible to create solutions that manage any energy shortages automatically, or that allow immediate management and reactivation.

INDUSTRY
In order to ensure complete protection of industrial plants from disruption and electrical hazards, each process must be protected simultaneously, from the production line to the design, from machines to people. This is why GEWISS' approach to protection is the first defence at all levels.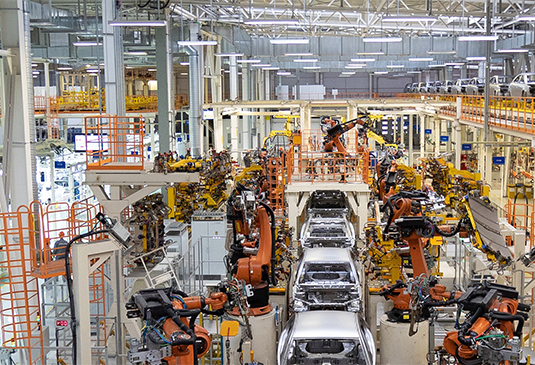 ADVANCED TERTIARY
Products belonging to the QDX Electrical Distribution Boards and MSX Moulded case circuit breakers series are the ideal answer in all applications that require low voltage power distribution.
The synergy between the distribution boards, circuit breakers and all the accessories that GEWISS offers makes it possible to obtain a high resistance and protection both in public and private infrastructures, making the work of installers much easier and faster.