PREENCHER O MÓDULO E ENVIAR UM E-MAIL
Crie sua conta MyGewiss
Insira seus dados pessoais
Bem-vindo(a) na sua conta
Insira o e-mail e a senha para acessar a sua conta
VCT
Software for the configuration of video intercom systems Digital Vision.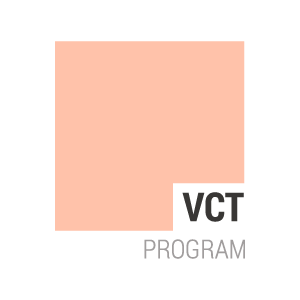 VCT is a software for configuring video intercom system up to 160 apartments, 8 front door units, 4 relay units, 4 camera interfaces.
The software allows you to create the logical link between devices without requiring the manual installation procedure "call-answer".

The main functions are:
- Automatic detection of devices connected to the system (front door/apartment units,relay units and camera interfaces)
- Selective search of devices
- Automatic creation of intercom call inside the apartment
- Setting of the front door unit 
- Customize your names in the electronic index
- Customize the devices
- Synchronizing time/date of video entryphones
- Saving and printing of project files.
Info Software
OS
Windows XP
Windows VISTA
Windows 7 (32 bit)
Requirements
Pentium 1 Ghz
512 Mb RAM
10 Mb Free
Hardware required
Ethernet RJ45


Additional Software
Microsoft .NET 3.5
SP1