FILL OUT THE FORM TO SEND AN EMAIL
THE PERFECT SOLUTION FOR LARGE AREAS
Spatium PRO is a range of floodlights designed to meet the lighting needs of large outdoor areas and car parks, with the highest standards and lighting performance to ensure maximum safety and visual comfort. Its compact and robust design is able to withstand all weather conditions without compromising the quality of the light and the duration of the floodlight over time.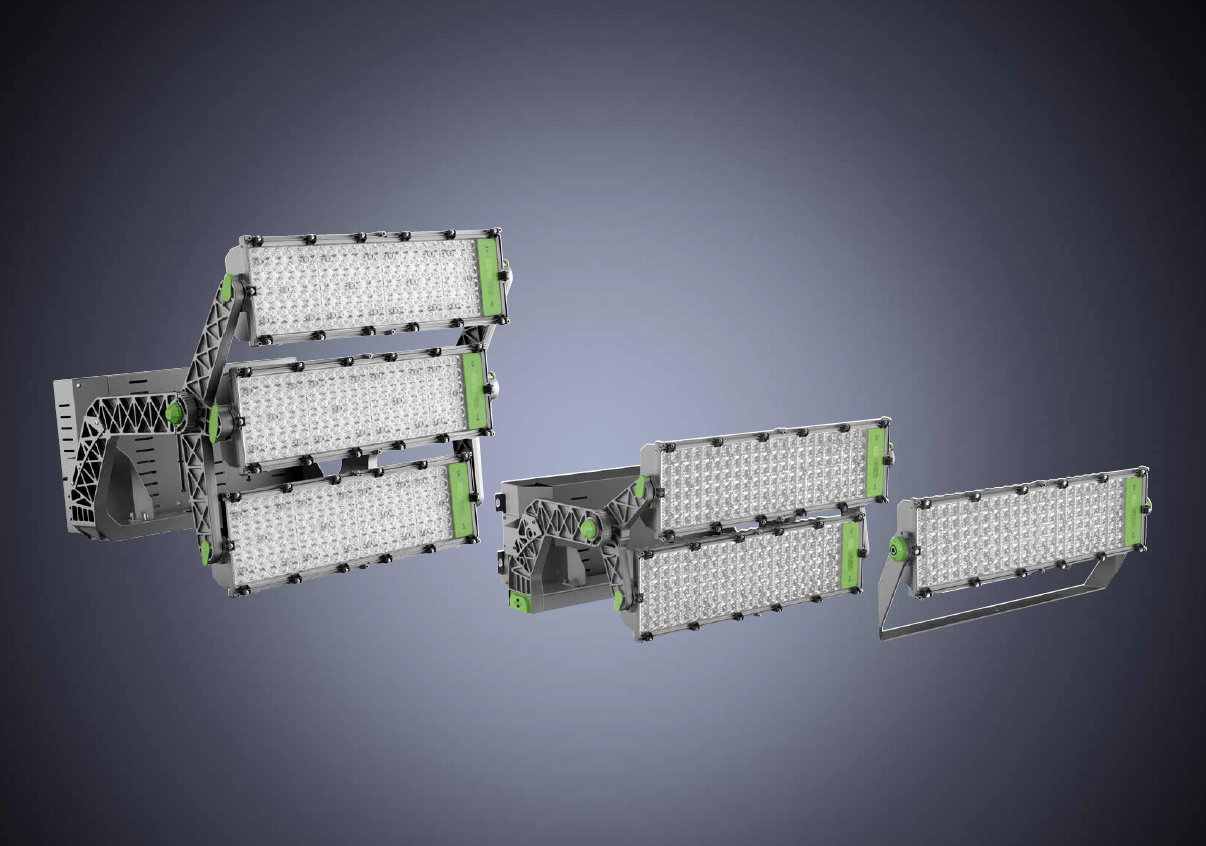 MODULARITY
The new Spatium PRO range of floodlights has been designed based on the modularity of the optical unit, which, thanks to a unique layout designed to optimise natural heat dissipation, allows maximum LED lighting performance in terms of efficiency and lifespan
FLEXIBILITY
Use of the latest technologies and the design of precise modular optics, to meet the needs of high-level sports facilities, has led to a family of professional spotlights that guarantee perfect control of both light and luminance at the same time, for uncompromising illumination.
CONNECTIVITY
The new range of Spatium PRO floodlights is designed to communicate with INTERACTIVE systems to provide the sports facility with maximum flexibility and control of all
functions. Integration with IoT products allows monitoring of consumption, safety and much more.
Spatium PRO is the ideal floodlight for lighting large industrial areas, where the daily loading and unloading of goods requires excellent visibility. Spatium PRO is also perfect for lighting large and small airports, ensuring long-term, high-performance lighting.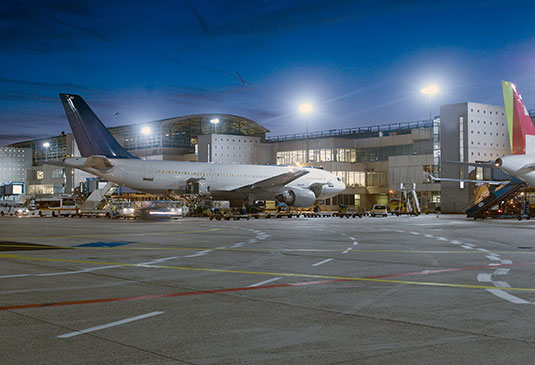 Spatium PRO is the perfect solution for large outdoor areas lighting such as car parks that requires excellent light uniformity, to completely eliminate dark zones and increase visibility, thus preventing accidents and improving safety.