WYPEŁNIJ FORMULARZ, ABY WYSŁAĆ EMAIL
Utwórz swoje konto MyGewiss
Witamy na Twoim koncie
SZCZEGÓŁY SERII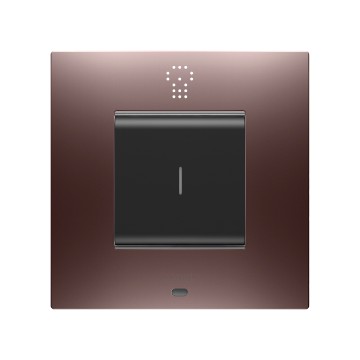 CHORUSMART - Domestic range EGO SMART INTERNATIONAL plates
The EGO SMART plates go beyond pure aesthetics to become an element of interaction with the user and with other ChoruSmart system connected devices. Through RGB LED edge strips and a graphic display, the plates communicate operating statuses and alarms detected by other smart functions controlling your home. The EGO SMART and EGO plates, with their harmonious aesthetics, can be installed within the same system for a seamlessly designed look throughout the interior environment.
EGO SMART international plates
Painted technopolymer
NAJLEPSZE PERSPEKTYWY NA ROZWÓJ? ROZPOCZNIJ WSPÓŁPRACĘ Z FIRMĄ GEWISS.
W zależności od potrzeb wybierz odpowiedni profil: